FENESSY KFT.
www.fenessy.com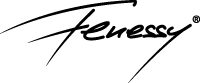 ENGRAVING ENTRY CONDITIONS
PDF
The engraving patterns can be accepted just in PDF. The version of the PDF can not be latest than 1.4.
VECTOR
Please send the file sin vector resolution in order to have a perfectly engraving
logos and mottos.
CURVED TEXT
Please curve all text in the PDF!
100% BLACK COLOURS
Please set all of the colors 100% black! Due to the engraving the logos can be represented just with one color.
ETCHWORKING AREA
Please download our pattern to see the exact area where the engraving is possible.
If you would like to have a different area engraved please contact us.
The PDF has to be 320x220 mm.
FENESSY REGULATION!
By filling out the Fenessy form you can order your pad.
The marked lines have to be filled.
The production of the unique engraving will start just after receiving the order and the payment.
If you do not ask for unique engraving your Pad with the Fenessy motto and QR code will be delivered after the payment.
Please read carefully the manual!
The price includes the Hungarian VAT (27%). (If your company has a residence certificate we can give you a tax free invoice.)
DIRECTIONS FOR USE
We offer 6 month warranty for every Pad. The warranty is valid in case of having the invoice and the undamaged box.
We cannot offer a replacement for damaged goods in case of misuse or other
mechanical effects.
In case of ordering more than two products after the approval of the sample products will the remaining products prepared. We are going to send high resolution pictures to confirm the sample.
Please clean the Pad just with a soft damp cloth. Do not use abrasives or any cleaning supplies otherwise the warranty will not be valid.
Do not use the Pad for writing and do not put a mug on because it can damage the anodized surface which ensures the smooth slide.
In case of ordering low quantities the products will be sent by the Hungarian Post Office otherwise by delivery service. Please contact us immediately if you notice any damages on the package on receipt and do not open the box.
Copyright 2011 Fenessy® - All Rights Reserved.